To honor Indigenous Peoples' Day on Monday, October 12, The New York Public Library's librarians and curators have selected 20 books that might serve as an introduction to a rich and diverse heritage of fiction, nonfiction, history, poetry, memoir, and more by and about Indigenous peoples in the United States. The list includes established writers such as Louise Erdrich, N. Scott Momaday, and Joy Harjo as well as newer writers such as Tommy Orange, Stephen Graham Jones, and Jake Skeets.
For 125 years, the Library has collected, preserved, and made accessible to the public books, collections, and other materials that not only entertain and educate but offer readers a range of diverse perspectives on the world. This often means amplifying voices that have in the past been omitted, dismissed, suppressed, or forgotten by history, and ensuring that those voices are heard. The celebration of Indigenous Peoples' Day and Columbus Day on the same day highlights, for many observers, the United States' complex relationship and reckoning with its history, especially regarding the past treatment of Indigenous peoples.
Inevitably, this list is just a starting point: there is so much more to explore. At the Library, this includes two databases that are accessible from home with a library card:
Indigenous Peoples of North America (Gale Primary Sources): Over 50 digitized archival collections documenting the Indigenous experience from institutions such as the Library of Congress, the Association on American Indian Archives, and the U.S. National Archives. These digitized primary sources include manuscripts, monographs, newspapers, and photographs.
Ethnic NewsWatch (1959-present), Proquest: A collection of ethnic, minority, and Indigenous newspapers, magazines, and journals published in America. Includes the full text of over 50 newspapers and magazines, including Akwesasne Notes, American Indian Quarterly, and many more.
As Long as Grass Grows: The Indigenous Fight for Environmental Justice, from Colonization to Standing Rock by Dina Gilio-Whitaker
This history of Indigenous resistance to government and corporate incursions, written by an activist and researcher of the Colville Confederated Tribes, traces the story from the beginning of European colonization to the 2016 protests against the Dakota Access Pipeline at Standing Rock.
Bad Indians: A Tribal Memoir by Deborah A. Miranda
Deborah A. Miranda's mosaical blend of narrative, poetry, photography, and anthropological recordings serves as both a memoir and a history of the Indigenous peoples who live within the current boundaries of California.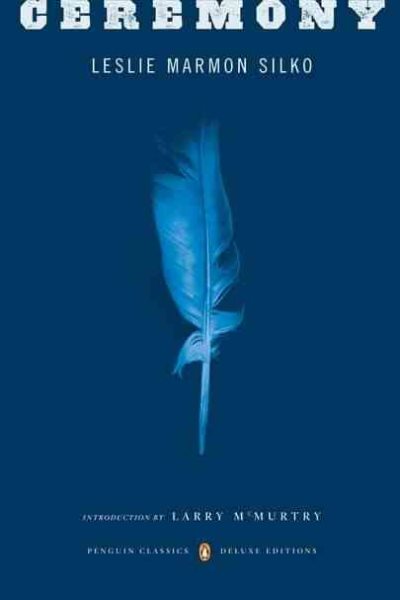 Ceremony by Leslie Marmon Silko
In this classic novel first published in 1977, Tayo, a World War II veteran suffering from what his doctors call "battle fatigue," returns to the Laguna Pueblo reservation in New Mexico seeking deliverance.
Custer Died for Your Sins: An Indian Manifesto by Vine Deloria, Jr.
Deloria's essays, published in the early years of the American Indian Movement, challenge myths and stereotypes about Indigenous peoples in the United States.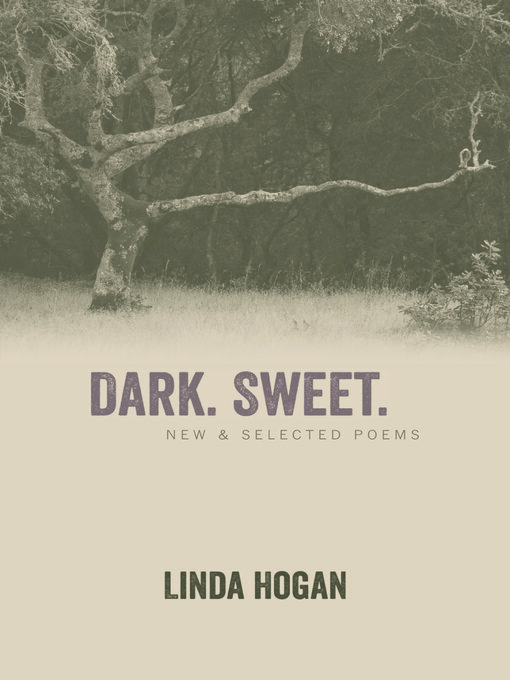 Dark. Sweet.: New & Selected Poems by Linda Hogan
Dark. Sweet. offers readers the sweep of Linda Hogan's work—including her environmental and spiritual concerns, and her Chickasaw heritage—in spare, elemental, visionary language.
Everything You Know About Indians Is Wrong by Paul Chaat Smith
Smith mixes wide-ranging social, political, and cultural commentary with recollections of his own life, including time spent with the American Indian Movement in the 1970s, to comment on the past and present of Indigenous peoples in the United States.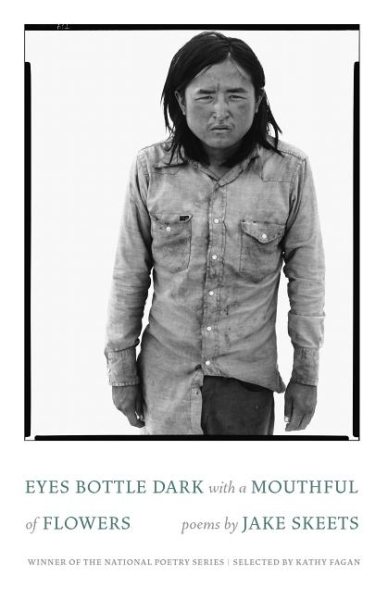 Eyes Bottle Dark with a Mouthful of Flowers: Poems by Jake Skeets
A collection of poems set in Gallup, New Mexico, plagued by alcoholism and violence, where the poet came of age as a young queer Diné man.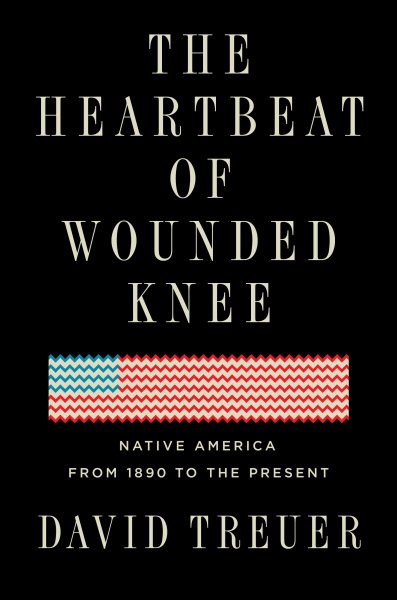 The Heartbeat of Wounded Knee: Native America from 1890 to the Present by David Treuer
An anthropologist's chronicle of the lives of Indigenous peoples in the United States from the Wounded Knee Massacre, which saw nearly 300 Lakota people killed by the U.S. Cavalry, to the present day.
House Made of Dawn by N. Scott Momaday
Based on the author's own experiences at the Jemez Pueblo, the Pulitzer Prize–winning novel depicts a young man returning from World War II caught between two worlds.
In Mad Love and War by Joy Harjo
A poetry collection with themes including mortality, the past, violence, love, obsession, nature, travel, memory, desire, and myths.
Love Medicine: A Novel by Louise Erdrich
An epic story about the intertwined fates of three families—the Kashpaws, the Lamartines, and the Morrisseys—set on and around a North Dakota Ojibwe reservation. Erdrich's debut won the 1984 National Book Critics Circle Award.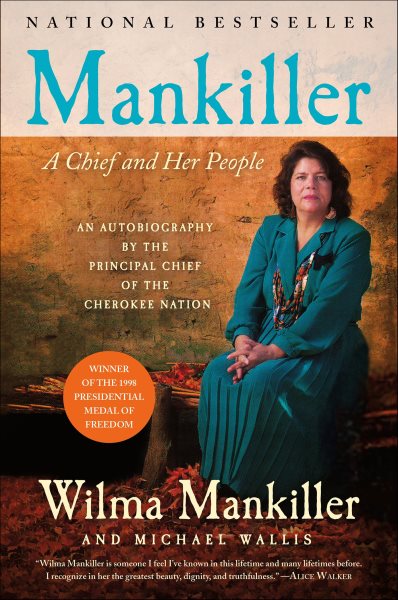 Mankiller: A Chief and Her People by Wilma Mankiller & Michael Wallis
The Cherokee activist Wilma Mankiller, who in 1985 became the first woman elected as Principal Chief of the Cherokee Nation, tells her life story, from her childhood on Mankiller Flats to the challenges she faced leading her people toward a new century.
The Only Good Indians: A Novel by Stephen Graham Jones
Part gothic literary horror, part social commentary, The Only Good Indians tells the story of four friends from the Blackfeet Nation in Montana who find themselves in a desperate struggle for their lives against an entity that wants to exact revenge upon them for what they did on an elk hunt ten years earlier.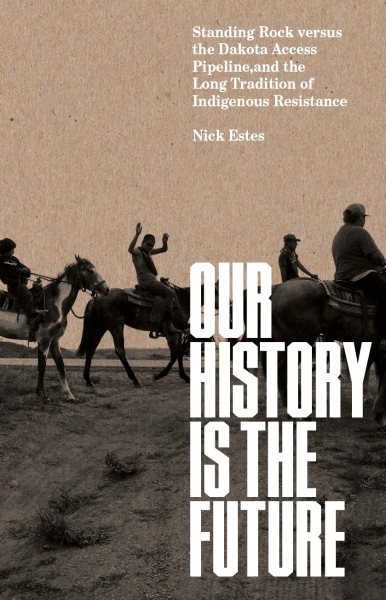 Our History Is the Future: Standing Rock Versus the Dakota Access Pipeline, and the Long Tradition of Indigenous Resistance by Nick Estes
Estes, himself an activist and a citizen of the Lower Brule Sioux Tribe, traces the traditions of Indigenous protest movements that led up to the #NoDAPL movement.
Prison Writings: My Life Is My Sun Dance by Leonard Peltier, edited by Harvey Arden
Incarcerated since 1977, Indigenous activist Leonard Peltier shares his life story alongside his philosophical views on prison and how it has affected him.
Sovereign Erotics: A Collection of Two-Spirit Literature by Qwo-Li Driskill, Daniel Heath Justice, Deborah Miranda & Lisa Tatonetti (eds.)
This landmark collection strives to reflect the complexity of identities within Indigenous Gay, Lesbian, Bisexual, Transgender, Queer, and Two-Spirit (GLBTQ2) communities in the United States.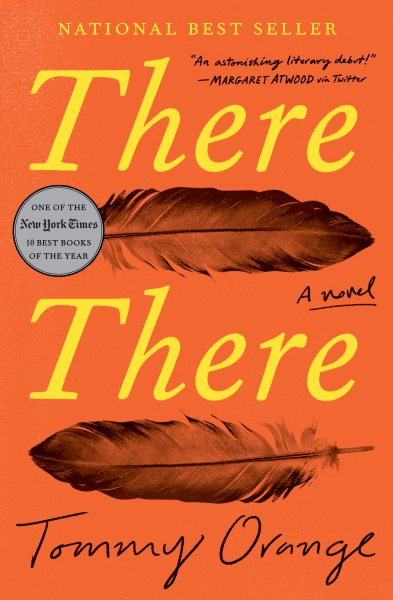 There There by Tommy Orange
Through his large cast of interwoven characters, Orange explores a wide range of experiences among Indigenous peoples living in the United States in this PEN/Hemingway Award–winning novel.
When My Brother Was an Aztec by Natalie Diaz
A fast-paced debut that draws upon reservation folklore, pop culture, fractured gospels, and Diaz's brother's addiction to methamphetamine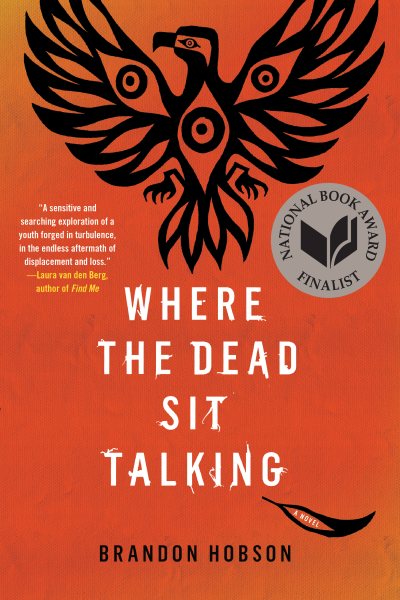 Where the Dead Sit Talking by Brandon Hobson
After his mother is jailed, a young Cherokee boy, Sequoyah, bonds with another Indigenous child, Rosemary, in the foster home where they have both been placed. Together, they experience deepening feelings for each other while dealing with the scars of their pasts.
WHEREAS: Poems by Layli Long Soldier
WHEREAS examines the language of the U.S. Government in its responses, treaties, and apologies to Indigenous peoples and tribes to explore histories, landscapes, Soldier's own writing, and her predicament inside national affiliations.
as found on http://www.nypl.org